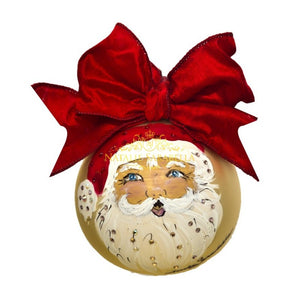 SANTA'S FACE by Natalie Sarabella
Jolly Santa brings the holiday cheer as we get into the Christmas season and spirit.
A classic since 1994
If you need a perfect gift for your Santa loving family and friends, he is the guy for you.
Sure to make you the hit of the gift giving or keep it and enjoy him throughout the season.