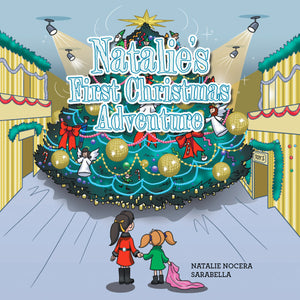 From Natalie: 
I am very excited to let everyone know that my book "Natalie's First Christmas Adventure"  ORDER YOUR SOFT COVER NOW!
You can order here and your book will be autographed and dated.

Book Excerpt:
Natalie and Carolyn were excited when they woke up on Saturday morning. They have been waiting for this day, and it was finally here. Today was the day they were going to see Santa.