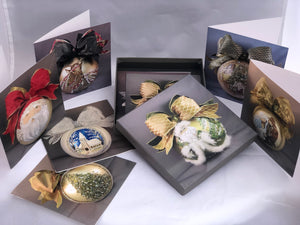 CHRISTMAS CARDS (8) by Natalie Sarabella
A beautiful selection of cards to send or to keep. This collection is based on our most popular designs.
Our customers have cut out the pictured ornament, punched a hole at the top of the bow and with a pretty ribbon made it a Sarabella cut out ornament for your tree.
At this price they won't last, buy now and stock up for CHRISTMAS!