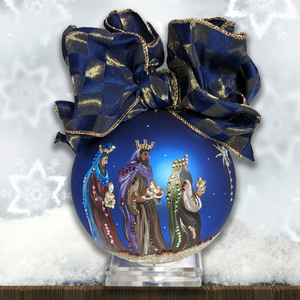 THREE KINGS by Natalie Sarabella
The Three Kings were the wisest men discovering that the Messiah was to be born. They organized an expedition to find him, following a star that led them to Bethlehem.
On a gorgeous royal blue bauble. Accented with Swarovski® crystals and topped with a beautiful bow.