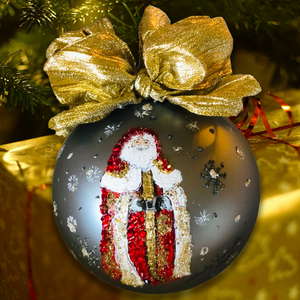 FATHER CHRISTMAS by Natalie Sarabella
Father Christmas, hand painted with rich red and gold on a pewter ornament.

Swarovski® Crystals are placed by hand to add the extra sparkle. A Sarabella Ornament will be the heirloom ornament and the best gift of the season for the Santa lovers on your list.