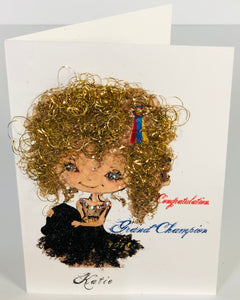 LITTLE GRAND CHAMPION by Natalie Sarabella. 
All dressed up and ready for the year end awards, celebrating a birthday or any other achievement. 

Let your adorable little champion knows just how much she is loved and she's always a winner no matter what day it is. A perfect "Just Because" card.