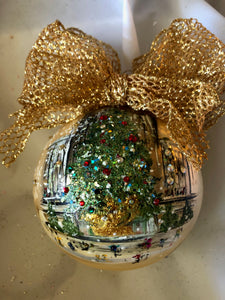 ROCKEFELLER CENTER NYC by Natalie Sarabella
Remember strolling through the city and being able to enjoy all of our favorite spots.

This 4" version of the original 6" ornament is a perfect gift to remind friends or yourself that everything was great and will be great again.
Just keep making memories.